2017
Shamanism: Path of Empowerment & Healing
with Kate Durda in Ann Arbor, Mi at Sacred Living
Saturday, June 10, 2017 10 am - 5pm

Shamanism is an ancient and powerful spiritual practice utilized throughout history and still today to restore spiritual and physical health and obtain self-knowledge. The Shamanic Journey has been called one of the "most remarkable visionary methods used by humankind to explore the hidden universe otherwise known mainly through myth and dream". Groundbreaking work in fields such as the 'new biology', quantum physics, and alternative medicine are validating what shamans and other wise spiritual healers knew and practiced thousands of years ago. We know that the mind/body/spirit connection is of vital importance not only in helping us to heal from illness, but beyond that, to truly 'thrive' and live in a state of 'wellness'.
This will be an experiential workshop, based upon the Foundation for Shamanic Studies (www.Shamanism.org) "Core Shamanism" approach (those aspects of Shamanism that were common cross-culturally, and central to all Shamanic practice). You will learn a practice to shift your your brain wave activity into more optimal states for healing. The benefits of one type of brain activity, the alpha brainwave, are the ability to relax and keep the mind on idle when not focused on specific task, heightened feelings of well-being and euphoria, increased creativity, and deep emotional healing. Yet it has been found that 20 % of the population does not engage in alpha brain waves. Also, another benefit of shamanic practice is that it allows us to engage in deep levels of self-healing, particularly on the subconscious level. You will learn methods for journeying to discover, and study with your own individual spiritual teachers in non-ordinary reality, a classic step in shamanic practice.
Bring a water bottle, snacks, journal, frame drum or rattle if you have them (I have extras if not!) Please wear comfortable clothing, warm socks, & bring a bandanna or eye cover. Bring rattles/frame drums if you have them. Since often people prefer to journey while lying on the floor, you may want to bring a mat to lie on and a blanket to cover up with.
TO REGISTER: $85 early registration if received by June 7; $95 after that date and at door. To register for this workshop click here. Must be pre registered. Must call if not paid in advance. Repeaters $25.
Medicine for the Earth: Restoring Health to Self and Nature
with Kate and Stephanie
June 24, Saturday, in Grand Ledge, Mi. at Lincoln Brick
10 am-7:30 pm
Based upon Sandra Ingerman's work and book, MEDICINE for the EARTH
(MFE).





In this weekend work, you will experience how to transform personal and environmental 'pollution' by learning how to transmute negative beliefs, attitudes, and energy that are generated by emotions out of balance. Transmutation works on the ancient principal "As within, so without; as above, so below." Using a specific spiritual methodology, we will work together to restore harmony and balance in our exterior environment by creating positive change within ourselves.
The process continues with learning how to work in cooperation with helping spirits and the spirits of the land as well as getting in touch with our own internal divine nature to create healing and transmutation. Other key elements and spiritual practices will also be explored which can be easily incorporated into daily life. These methods are necessary and helpful for transforming and transmuting environmental and personal toxins.
In addition to shamanic journeying, meditation, toning, singing and movement will be utilized to help change states of consciousness and raise awareness. The work done as a group in collaboration with community and the spirits is truly a life transforming experience.


As shamans knew always, s/he must always be in communication with the spirits for the guidance in how to heal contemporary illnesses and meet present day needs. This methodology allows us as healers and practitioners to address current illnesses such as such auto-immune deficiency and cancer as well as other conditions demonstrating our
Dis-Ease" with life as it is now.

In 2004, Kate assisted Sandy in a pilot research program in collaboration with the University of Michigan's Department of Cardiology and the School of Integrative Medicine at the University of Michigan. This study involved a 4 day residential to study the effects of the Medicine for the Earth work on people who suffered depression after having a heart attack. The study used a variety of standard physical and mental benchmarks to track the success of the program. (This study was summarized in a chapter in the book "Spirited Medicine" from the Society for Shamanic Practioners).


The conclusion of the published research study showed that a spiritual retreat such as Medicine for the Earth could be used to increase hope while reducing depression in persons with acute coronary depression.
In this training you will be introduced to the work that we taught to the participants in this study.



Stephanie and Kate will share with you methods of healing based on the Medicine for the Earth work and our own, that can be integrated into a shamanic healing practice and/or your everyday personal spiritual practice. They have worked with Sandra Ingerman extensively in the past, which included completing the Teacher Training program to present this work



As this is an advanced course and a follow up to the Intro to Medicine for the Earth, It is highly recommended that you read Sandra Ingerman's Medicine for the Earth: How to Transform Personal and Environmental Toxins before you take this training. It's an immensely readable and informative book, not difficult to get thru, so please do read this! You can also read some articles found on Sandy's website to get a better sense of this work at www.sandraingerman.com

. For info about Sandy Ingerman and/or Medicine for the Earth, see: www.shamanicvisions.com/ingerman.html and http://www.medicinefortheearth.com.

The

re will be a one hour lunch break and a one hour dinner break. There is no fast food nearby so please bring your food with you. There are picnic tables to eat at and enjoy the beauty of the Park.

TO REGISTER: $125 if registration is received by 6/17/2017, $150 after. If you have taken any Medicine for the Earth (including one day) training with us in the past, you are welcome to take it for $50, if there is room AND you are registered by 6/17. To register, click here.

9th Annual Shaman's Walk and Bazaar
with Kate Durda and Stephanie Tighe
July 29, Noon-5 pm (we will start gathering at 11 am)
Grand Ledge Mi.
*Open to experienced Shamanic practitioners -must know how to journey. Contact us with questions.
We first experienced the Shaman's Walk years ago with Canadian friends in Windsor, Canada & Brenda Atkinson, who initiated this event. We attended several Shaman's Walks over the 'border' and always found them to be a powerful personal and community event!

With this "Walk", we celebrate our connection to each other and all things with intense drumming, dancing, journeying, sharing and networking. You are welcome to come with an open heart and a desire to experience the ecstasy of a large Shamanic Community.

This setting of a shamanic cmmunityof heart-centered folks holding space for each other for the 'walk' is PHENOMENAL. Power-full, soul-satisfying, and very helpful to providing the experience that can be had with longer, deeper journeys. |
If this is your first time considering this event, you may not be sure what will happen at a "SHAMANS WALK". This is not a workshop or training. This is a powerful opportunity to practice together in community! Carrying out our spiritual practice to become who we are meant to be.... who we are becoming! We will support each other in the quest of Oneness and Light and Love.
For the pre-gathering at 11 am, please if you wish, bring some snacks to share and socialize, while browsing hand crafted shamanic items, new/used rattle or drums, shamanic art and crafts, books, etc. We don't know what surprises folks will bring this year!



Please Bring:

Item for Empowerment Altar that you would like to have filled with power by the Spirits
Drums & rattles if you have them (bring extras to share with others if you would)
A cushion & blanket for sitting & lying down on the floor (chairs available)
Notebook, pen, drawing material if desired
Shamanic tools (masks, robes, prayer sticks, medicine bags, stones etc. *Shamanic regalia for those who have it, honors the Spirits and aids in deepening connections with them)
Eye covering (Siberian mask, scarf, bandanna, etc.)
Wear comfortable layered clothing and slippers/socks (we will walk without shoes)
Personal bottled water
A sack lunch for yourself
Finger food or beverage to share for after the healing ceremony (cheese, veggies, crackers, nuts, fruit, chips, goodies)
Bring any flyers or business cards you may want to share with others.
We'll have drums, rattles, CD's, books, medicine bags, jewelry and other goodies for sale too!

***Pre-requisite of this Walk is experience with the "Shamanic Journey' as taught by the Foundation for Shamanic Studies or one of their students or taking "Shamanism: Path of Empowerment and Healing" as taught by Kate Durda. Call us to discuss your experience.

TO REGISTER: $50 for early registration if paid by July 15th (this includes parking pass). After this date the cost is $65. If you are intersted in having a table to sell items please contact us by 7/15. After this date tables will not be available. To register for this workshop click here.
Advanced Shamanism Two Year Program
Date to be announced
Shamanism Without Borders
with Kate and Stephanie
September 16, Saturday
Stay tuned for more details!


TO REGISTER: $100 for early registration if paid by September 1st. After this date the cost is $125. To register for this workshop click here. If you have taken this workshop before you are welcome to repeat it for $50 if there is room and if you are registered by 9/1/17.

Weather Shamanism: Session 6
with Nan Moss
September 28-October 1, 2017
Pierce Cedar Creek Nature Center




Dying Well: A Shamanic Approach to Death and Dying
with Kate and Stephanie
October 14-15 in Ann Arbor, Mi.
Stay tuned for more details!


TO REGISTER: $150 for early registration if paid by Oct. 1. After this date the cost is $175. To register for this workshop click here.
Feast for the Dead (Dia de los Muertos)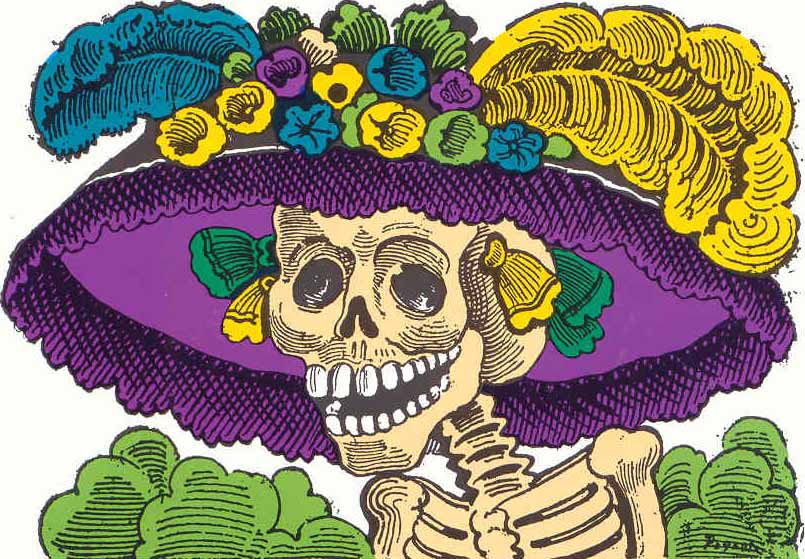 November 1, 6:00 -8:00pm (Wednesday), Lansing, Mi.
At this annual event we celebrate our ancestors of bread and milk (both relatives and non-relatives). You are invited to bring photos or momentos of your ancestors/loved ones (animals included!) for our altar (you will be able to take them home). Please also bring a dish to share that your ancestors would love to eat. Flowers would also be welcome since Ancestors love beauty. You will be asked to share stories/accomplishments/favorite poems, etc. of your ancestors. We will also be journeying to our ancestors and writing a prayer to them. Please bring your own plate, silverware, glass and bowl. Donations accepted. YOU MUST RSVP for further information. Contact Stephanie at 517 667-8448 or stephanietighe@gmail.com
Circles for Shamanic Journeying in Charlotte
Prerequisite for attending is the completion of an introductory workshop in core shamanic journeying. In the Shamanic Journeying Circle, we build upon the journey skills we have and deepen our connections to our power animals and teachers.
There are drumming circles located around Michigan. Contact us for more information on a Circle near you!.
Contact Spirit Weavers, Kate, or Stephanie - SpiritWeavers@gmail.com