To register for workshops, click here.
Weather Shamanism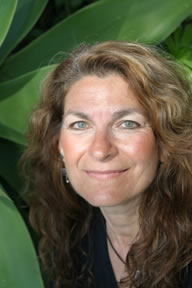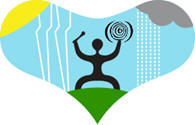 Levels I and II Combined
This workshop is being postponed until August. Stay tuned for details.


with Nan Moss from Maine
held at Pierce Cedar Creek Nature Center in Hastings, Mi.


Friday 9:30 am until Sunday 5 pm.
This introduction workshop is combined with more advanced experience with Weather Shamanism - a form of spiritual ecology - is a call to those who care about where our world may be heading, and who sincerely wish to safeguard the health of our planet.

At the heart of Weather Shamanism is Weather Dancing - the essence of the spiritual relationship, its practice and ethics.




Weather shamanism is not about controlling the weather. It is about Power, but not "power-over." Shamans are healers, and our goal in this workshop is to heal our relationship with weather. Through journeying and ceremony, we work with the Spirits of Weather directly to find out what they can teach us, what they want from us, and how we can work together on behalf of a viable world for all.




Many of us feel a strong sense of love and kinship with the weather. By nurturing this relationship, and our own personal growth, we can be a healing presence in these uncertain and potent times.

This will be a residential workshop held at Pierce Cedar Creek Nature Center. We will begin on friday morning at 9:30 and end on sunday around 5 pm.
(Nan is a Foundation for Shamanic Studies Faculty and author of Weather Shamanism: Harmonizing Our Connection with the Elements. Her website is: http://shamanscircle.com/spirit-of-weather/)


TO REGISTER:




Early registration is $495 double and $530 single. If registering after 3/7 the cost is $520 double and $550 single. Meals and lodging are included in price. To register for this workshop you must click here and complete the form. Please note special instructions for pay pal and housing/food preferences.
NOTE: Completion of this workshop is mandatory if you would like to be a part of the extended program with Nan. Participation in this program is by invitation only.